Master Bathroom Makeover with Bleucoin Peel & Stick Tile
An ultimate hack for Renters, Transformation by Blogger SARA TOUFALI
Ugly Brown Tiles!
When you move to a rented house & see ugly tiles, All you want to do is change it. But sometimes changing is not that easy when it involves Money, Time & effort.
Bleucoin Peel & stick save it all.
By SARA TOUFALI
- By Sara Toufali
The biggest and most important change was getting rid of these ugly brown tiles. I seriously hate them! I used to crinkle my face in disgust every time I walked in the bathroom - dramatic but true bahaha. Since we're renting our house, I don't want to invest too much money into things we won't be able to take with us to our next home - which meant getting the tub/tiles refinished was not really an option. I looked into it originally thinking maybe it would be a possibility - but after getting a quote and realizing how much it would cost ($700!) we ultimately decided to save that money and get a little more creative. So how did these pretty blue-green tiles come about without refinishing or re-tiling the space? The secret is BLEUCTILE STICKERS! High quality vinyl peel and stick stickers that cover up any sort of flat surface such as tile, glass, metal, ceramic, or wood. Such a great option for renters or anyone on a budget, since stickers are much more affordable than changing out the tile and they're removable once you move to a new home. I used Bleucoin for our stickers - I loved the options they have on their site, and they worked with me on custom sizing so everything lined up neatly. I decided on their plain solid tiles in color Como. Love this shade so much!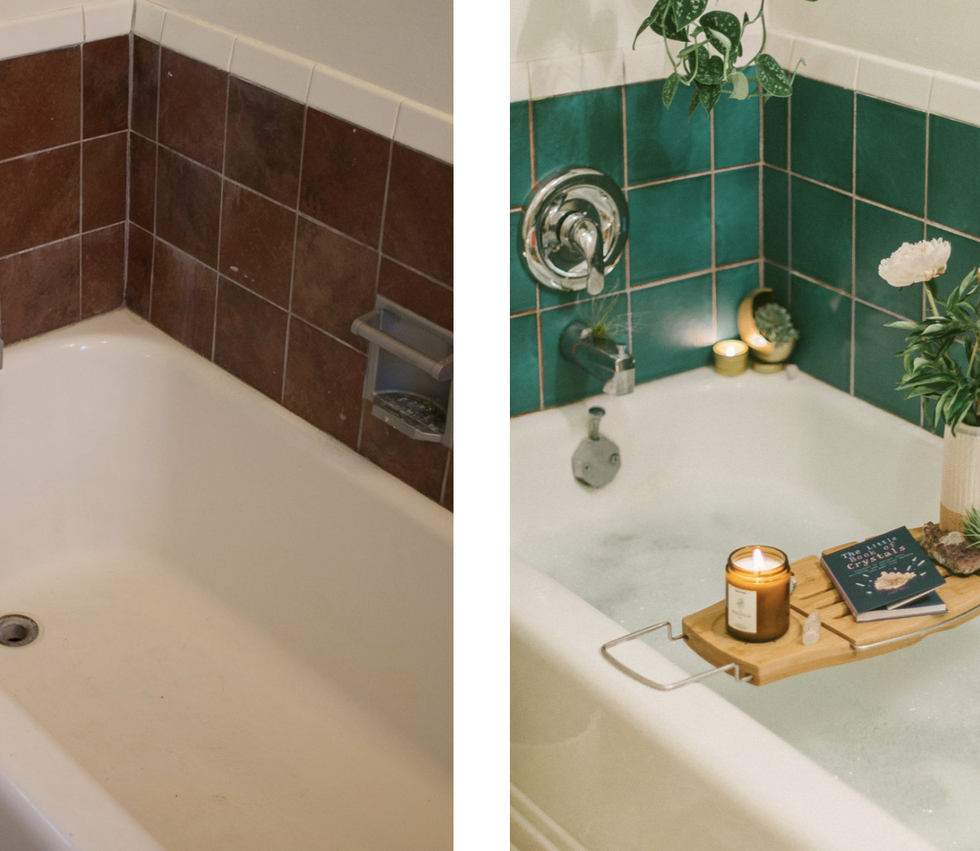 Magical Transformation
Bleucoin decals are known for the magic they bring to your home. The instant transformation is something you can have anytime to any corner of your home. Its all about your creativity how beautifully you use them.